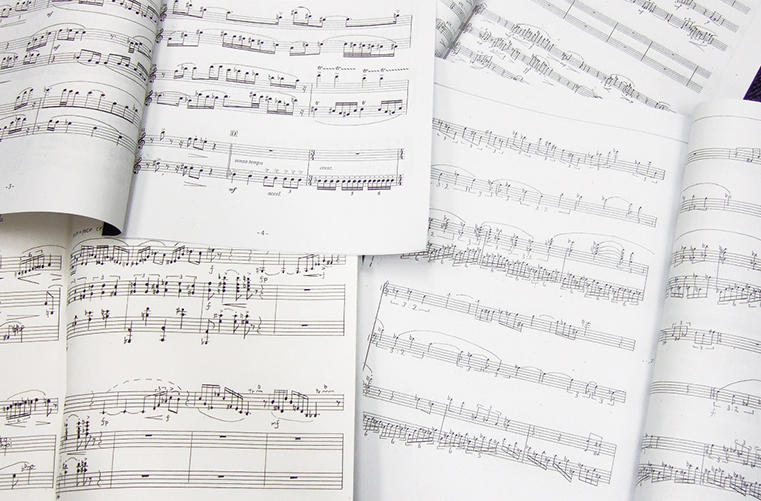 With the historical accumulation of artistry in various fields at Nihon University College of Art as its foundation, the Musical Arts course takes a scientific approach to the artistic essence and psychological aspects of music, with the goal of taking students aesthetic senses and techniques for music to a more advanced level. At the same time, theoretical research is also a main point of the program, and this is implemented with the goal of nurturing graduates who can flexibly adapt to the diversifying demands of society.
Purposes of Education and Research

Music not only forms an important aspect of art culture, it also links to other fields such as theater, dance, cinema, and broadcasting as a result of the increasing complication and diversification of society, with these interrelationships continuing to grow stronger. The completely new activities occurring alongside the internationalization of culture are also striking. This course aims to train graduates who will be able to grasp current conditions and carry out performance, composition, research, or teaching at a higher level than before.

Conditions for Completion
Enrollment for at least two years or more and completion of at least 30 credits in accordance with the regulations for coursework.
Submission of a dissertation and achieving a passing score for the final review and exam.
Full payment of the tuition required by the regulations.