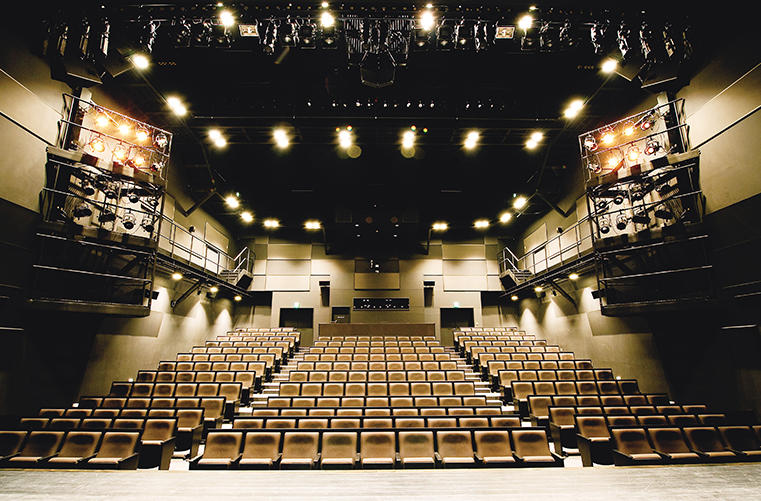 In addition to insight through constant observation of society without the restriction of fixed concepts, advanced performing arts research requires understanding the ideals of those who came before, what they created, and the history both inside and outside of the field. Researchers must personally apply these concepts to a broad range of research areas, developing an attitude of discovering new things through scrutiny of the past. With research of fixed theory and understanding of the history as a base, challenging yourself to create constantly with a pioneering spirit is what theoretical research is all about. In addition, practical research based on this is exactly the same in spirit. While training researchers to meet the needs of society is a matter of course, this program also aims to cultivate superb creative professionals who can apply the results of this research in the course to activities in a wide range of categories.
Purposes of Education and Research

With practical training in theater and artistic expression as the foundation, the main aspects of this course are education and research in spatial expression such as plays, direction, and set design, as well as physical expression such as acting and dancing. Creative research is also conducted using the provision of a space for physical expression and a creation experiment with the application of video media. Without focusing entirely on Western theater as in previous programs, this course also includes elements such as Japanese traditional performance and folk art in its base, implementing historical and survey research into these topics with the aim of cultivating advanced specialized knowledge and practical ability in graduates.

Conditions for Completion
Enrollment for at least two years or more and completion of at least 30 credits in accordance with the regulations for coursework.
Submission of a dissertation and achieving a passing score for the final review and exam.
Full payment of the tuition required by the regulations.